Providing Youth and Adults with Exciting Career Opportunities in the Event Production and Broadcast Industry.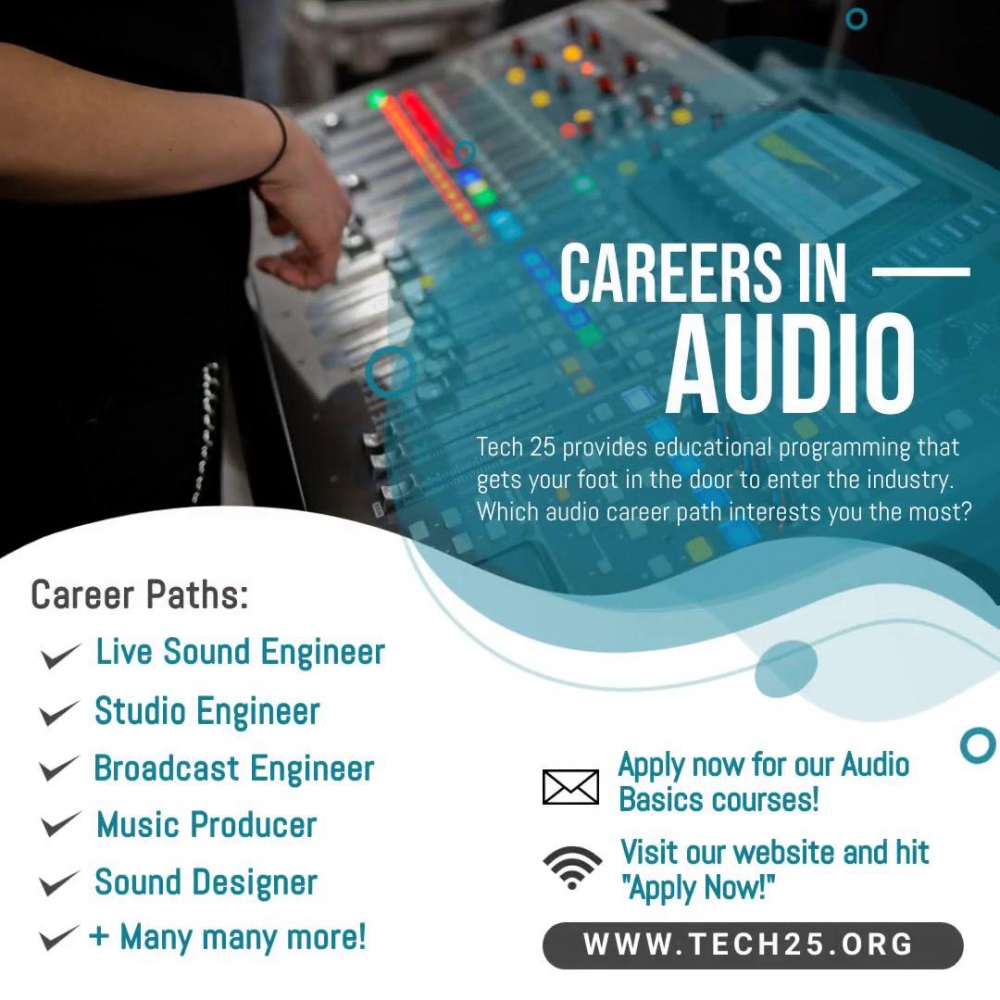 Our mission is to provide youth and adults with career opportunities in the event production and broadcast industry through classes, workshops, and hands-on mentoring. With this, we aim to provide education, vocational, and certification programs that lead to living-wage careers in the entertainment technology field.
Getting Started
"If you want to learn about live sound but don't know where to start, start here." - student testimonial
"The secret of getting ahead is getting started" - Mark Twain
Audio Basics is our introductory course that was created to give students a strong understanding of audio fundamentals.
This course is a great entry level class for any aspiring audio engineer, podcaster, videographer, beatmaker, or educator.
Educational Audio Resource Services (EARS) is STEAM based education for grades K-12
Giving students career exploration experiences in Live Events, Broadcast TV, Livestreaming, Djing and more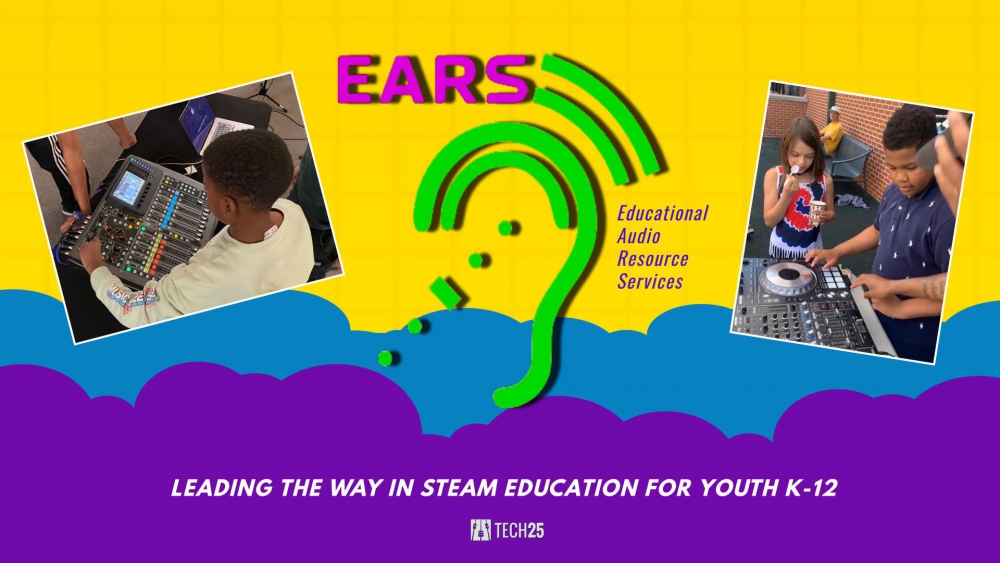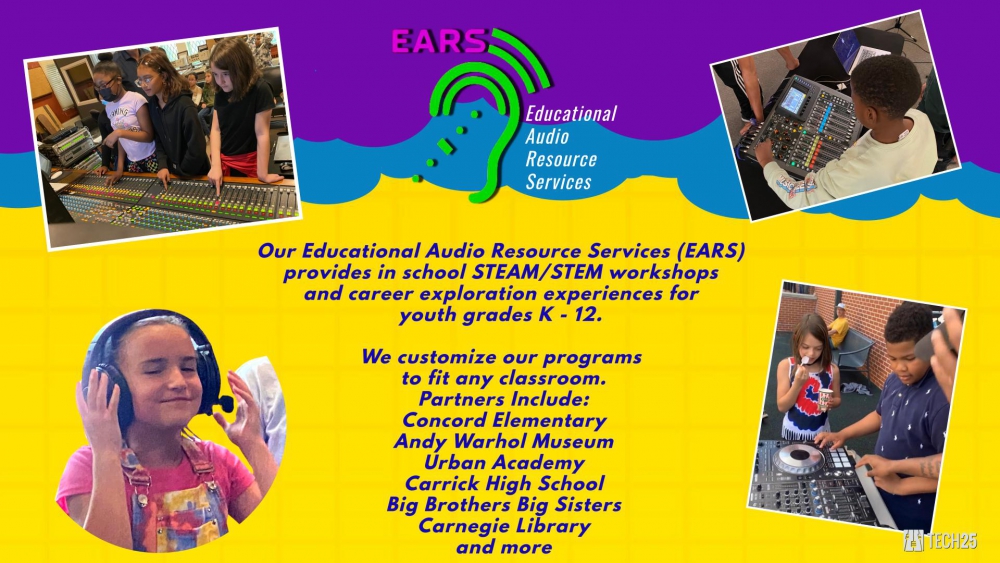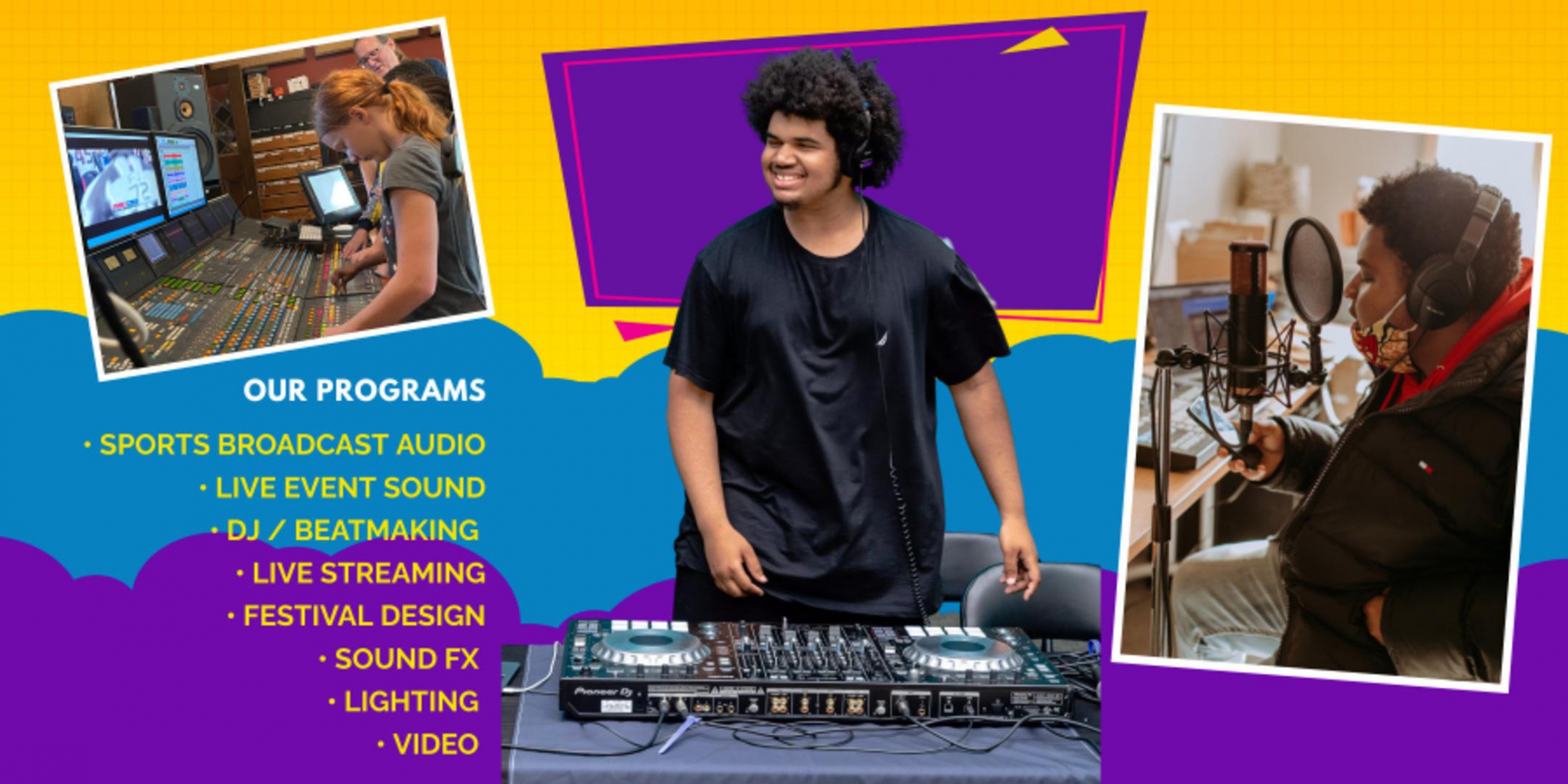 Featured News Block
Featured News
Latest News



Tech25 Programs
The Event Technology industry is full of high-pay job opportunities. We provide the tools and training you need for a career in this exciting and in-demand field.
Workforce Development

We offer paid apprentice and job shadowing opportunities through our corporate partnerships to those 17+ years of age. This program includes a hybrid of training in our facility and onsite at live events, video shoots, and more.

In School Programs

Educational Audio Resources (EARS)

Tech25 keeps youth, ages k-12 actively engaged with our hands-on modular workshops! These programs focus on career exploration and vocational training and can be adapted to any classroom setting.

Afterschool Training

We are launching Afterschool programs focused on training the next generation of Sound technicians, podcasters, livestreamers, and gamers. Our goal is to work with area youth to provide training and certification in event technology.

Virtual

Tech25 offers several, original virtual workshops to let our students learn at their convenience. Our virtual workshops are taught by professional engineers and range in topics from live streaming to staging live sound.
Certifications
Associate Certification
Start at the entry level and work your way to a rewarding career in the industry. Our Associate Certification requires students to complete Audio Basics, Live Sound 1&2
Professional Certification
Become the right person for any job through our professional audio and video training program that lead to careers in the Entertainment industries.
Advanced Certification
Our Industry and CTS Certification will help you land a career as a top Live Sound Engineer, Studio Engineer or Broadcast Specialist.
Featured Events Block