PRESS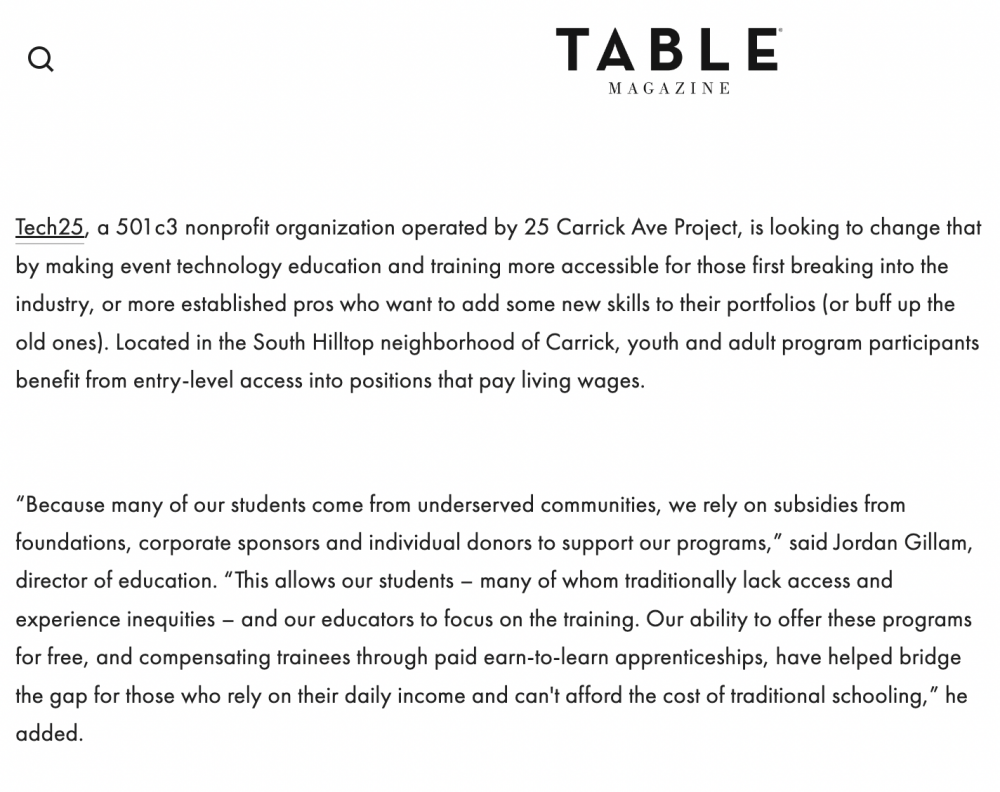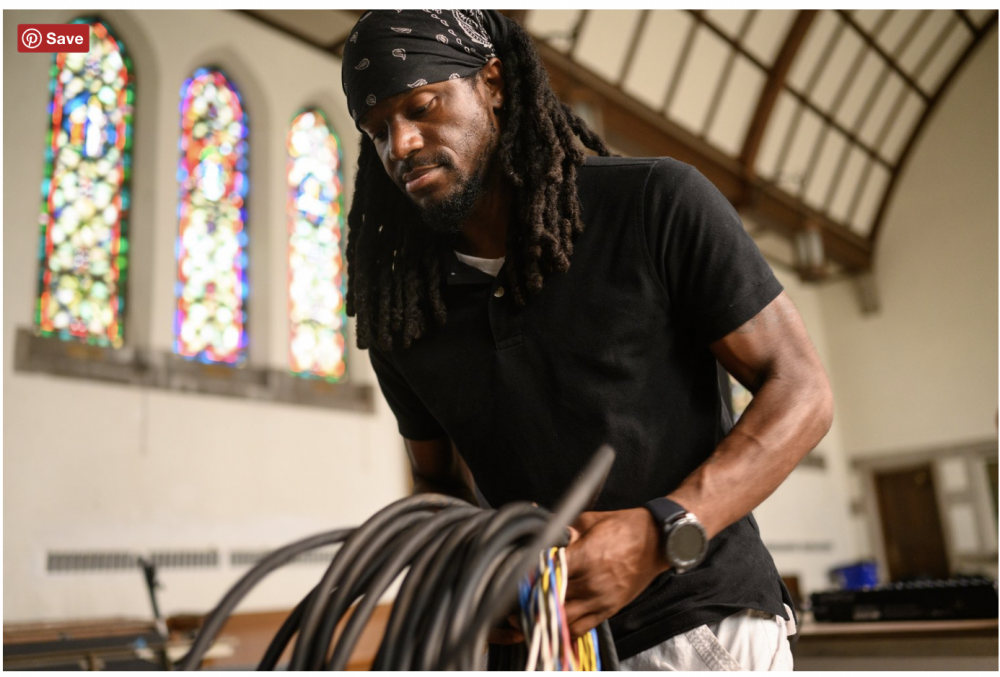 ---


---

XLR cables like the one looped around Marita Adams' hand are the unsung heroes of concerts and conferences, carrying energy from microphones to sound boards to speakers.
So on a January evening, in a third-floor room in a former church in Carrick, Adams tried again to properly roll up one of the cables. "I know I did this last time," she said.
"Yeah, but we've got to do it all the time," said Marcus Jones, a student with Adams in this Audio Basics class. He then tutored her in the subtle twist necessary to wrap cables just right.
---
Listen to an interview with Executive Director Pete Spynda and Studio Assistant Marcus Jones on WESA 90.5 fm The Confluence