Overview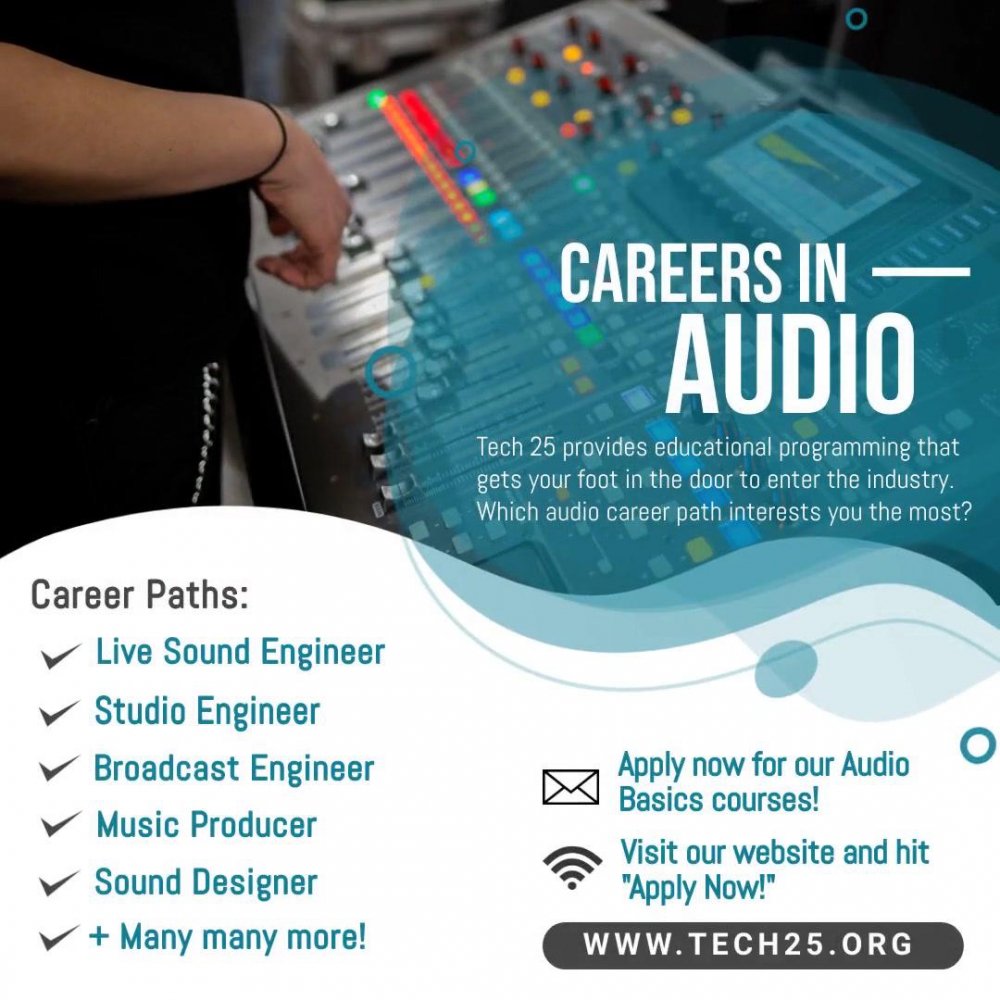 The Event Technology industry is full of high-paying job opportunities in the region including installation professional, live sound audio engineer, lighting designer, projectionist, digital content creator, and project manager. Salaries range between $35,000- $70,000.
The catch is that, outside of 4-year degree college programs at CMU and Point Park, Pittsburgh lacks a facility that can train new technicians in this field at a vocational level and provide paid apprenticeships and job placement.
That's where Tech25 comes in, as we provide entry level access into positions that pay living wages for both youth and adults looking for careers in this field.
We provide the following services and programs
In School Educational Audio Resources (EARS MODULES)
Introductory Classes (AUDIO BASICS / LIGHTING BASICS)
Workforce Development
Job Placement
Interested students will learn fundamental vocational skills from industry professionals at 25 Carrick Ave. Tech25 will provides technical and creative skills that benefit the learners through STEAM activities, improving students' Math, Science, and Art skills. All of these skills are applicable to the event production and broadcast industry.

Where do you get started?
Audio Basics is the (required) entry-level foundation class of Audio, Recording, Live Sound, and Broadcast
Live Sound 1 training program for those who want to learn about building sound systems, mixing live events, working with bands/performers focusing on the skills directly related to live events
Live Sound 2 furthers this training and dives deeper into the science of sound, including digital mixers and larger consoles
Lighting Basics : learn the fundamentals of DMX Lighting systems, fixtures, and cabling.
INTERESTED STUDENTS CAN GET STARTED BY APPLYING FOR OUR AUDIO BASICS COURSE.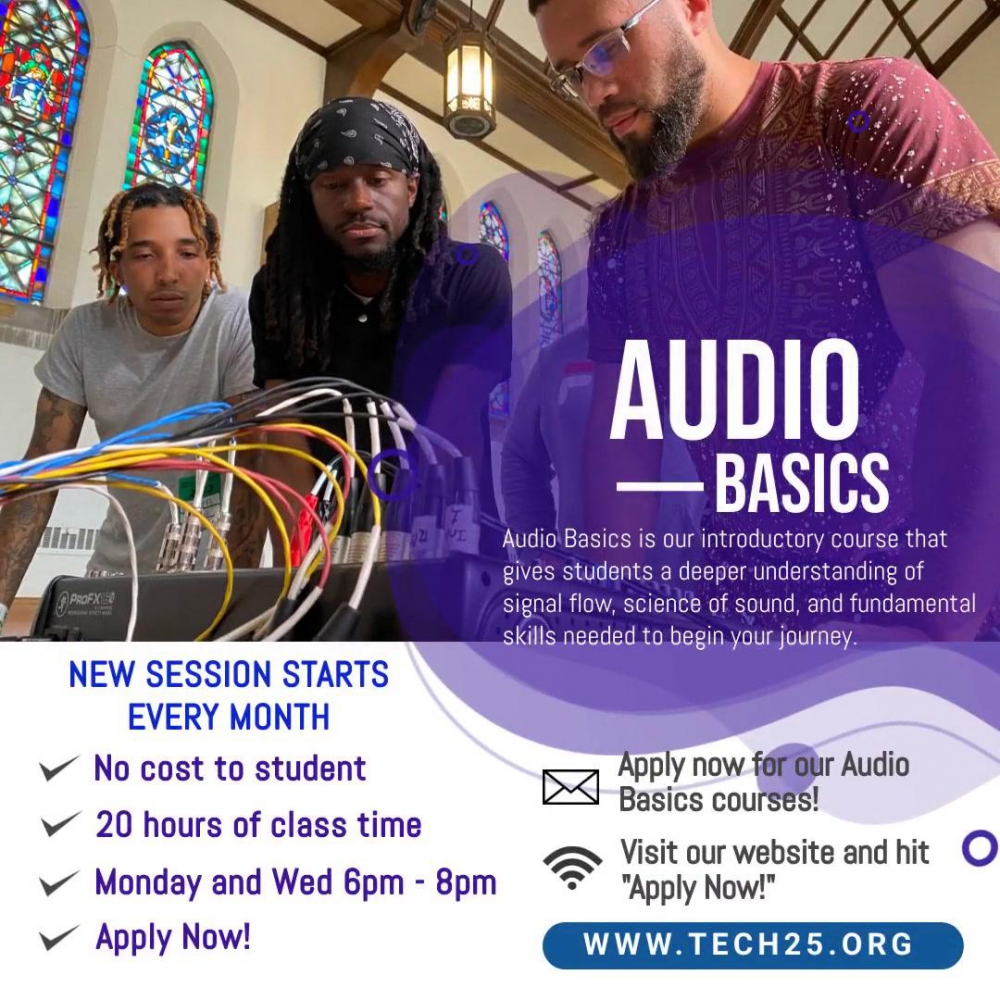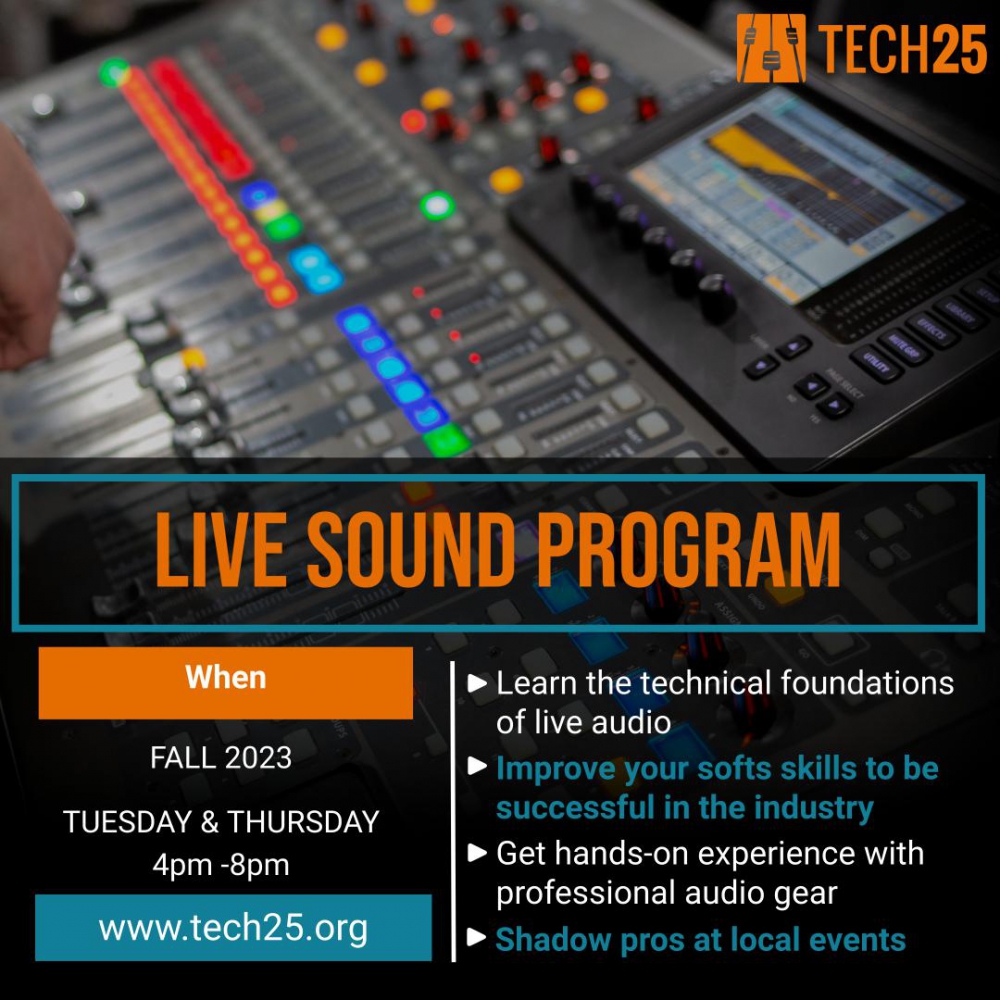 ---