Live Sound Training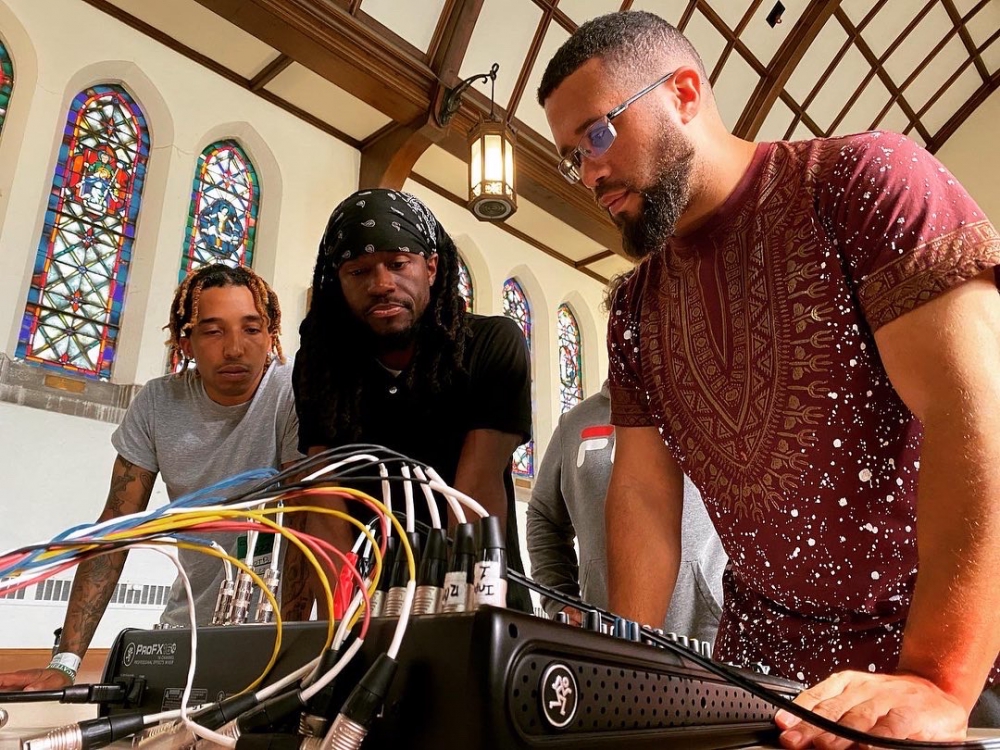 This program is for those who are interested in working professionally in the live sound industry as a front of house engineer, monitor engineer, stagehand, and more. You will learn how to set up sound systems and stages, use mixing consoles to mix and route audio signals, work with professional musicians, artists, and production crews, and dive deeper into the world of live sound engineering.
Learn from pro audio engineer Carolyn Slothour and gain real work experience to get your foot in the door.
---
Session Available: FEB 2023
---
Eligibility
Must complete Audio Basics prior to applying to this program (ability to test out of this pre-requisite)
Students must commit for a total of (at least) 6 hours of class time per week for 4 weeks to earn a Certificate of Attendance.
Open to ages 18+
All experience levels and backgrounds welcome!
---
Hours
Tuesdays & Thursdays
5pm - 8pm
---
'Live Sound I' Program Goals
Knowledge of the following:
How to set up a small sound system
How to use an analog mixer to route signals
Basics of electricity and power distribution
How to prepare documentation for an audio gig
Basics of signal processing and strategies for mixing live events
Upon completion of these classes, students will be connected with potential job opportunities and have the knowledge and skills to earn an entry-level position in the live events industry.
Live Sound II, the 4 week continuation of this course, will be held in December 2023. LSII covers digital audio, tuning sound systems, stage patching, networking in the industry, mixing utilizing digital consoles, and the basics of wireless audio.
Audio Basics Test (Course Test-Out)