Live Event Production Apprenticeship Program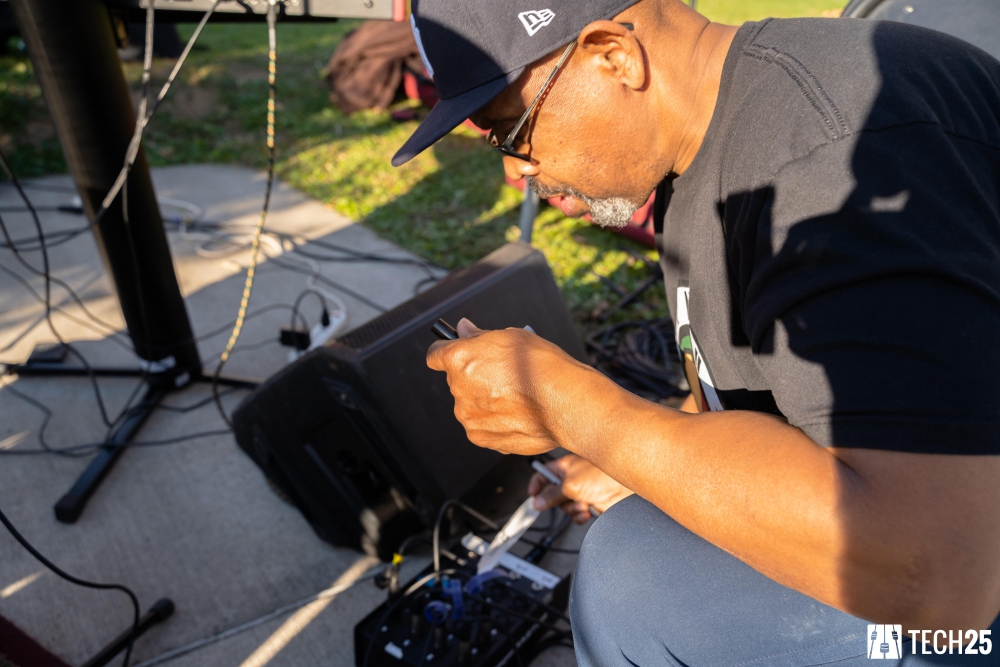 This 6 month tuition free program is an introduction into the live event production industry. This program is for those who are interested in working professionally in the industry. You will learn audio, video, lighting, production management, and more! Learn from pros in the industry and get real work experience to get your foot in the door.
---
Session Available: March-July 2023
Eligibility
Must complete Audio Basics prior to applying to this program (ability to test out of this pre-requisite)
Students must commit for a total of 8-12 hour per week.
Open to ages 18+
All experience levels and backgrounds welcome!
Hours
Tuesday – 4pm - 8pm
Thursday – 4pm - 8pm
Friday or Saturdays – (depending on concert lineup) 4pm - 8pm
Program Goals
Learn live sound engineering - setting up & tuning PA systems, working with live bands
Learn lighting design - programming and designing light shows for a variety of applications
Learn video - operating video cameras, running pro video shoots, video editing
Learn photography - operating cameras, how to do photoshoots
Learn production management - how to plan, manage, and pull off awesome live events
SCHOLARSHIPS & STIPENDS AVAILABLE TO QUALIFYING STUDENTS AND ARE BASED ON NEED


Upon completion of these classes, students will be connected with potential job opportunities and have a wealth of knowledge and skills to earn an entry-level position in the live events industry.
Audio Basics Test (Course Test-Out)