Apply Now
To begin your career in the Event Technology Industry we offer an introductory AUDIO BASICS course for entry level students that provides the fundamental skills needed to work in the industry.

AUDIO BASICS
4 weeks or 16 hours of total training
start with zero knowledge and leave feeling comfortable running a sound sytem for a live performance
be eligible for Live Sound 1 Programs
Take the quiz (here) and see what you already know. Upon completion you will be able to ace this quiz
Audio Basics begins first week of the month. Mondays and Wednesdays from 4pm - 6pm.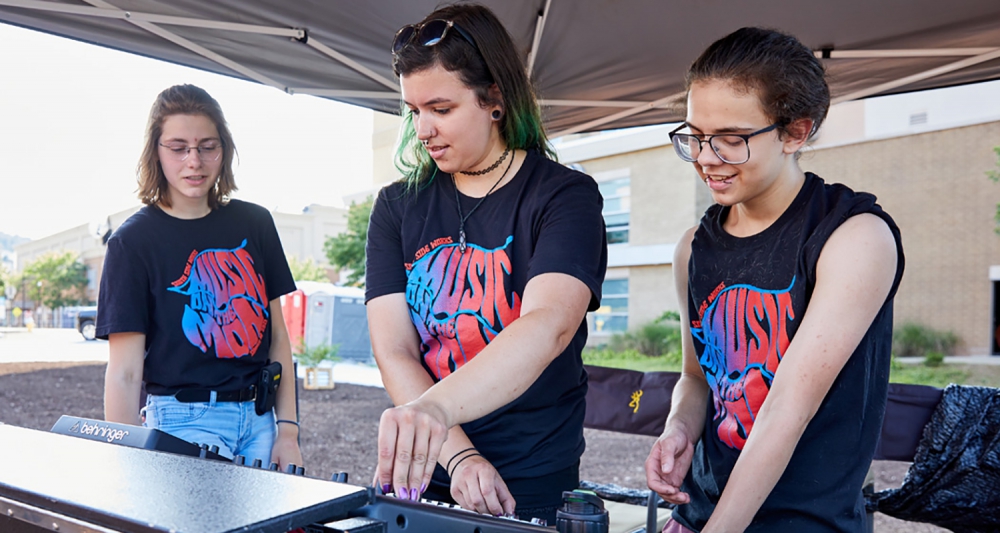 LIVE SOUND 1
*Prerequisite for this course is Audio Basics
Setup & Troubleshoot a basic PA system (Analog mixer, powered speakers for Mains and Monitors)(Wrap and unwrap XLR cables)
Setup a single mic stand, sm58 with clip, XLR cable patched into the stage box
Mic a drum kit -- stands, clips, which mic, general position, get signal
Setup a DI box and connect an instrument (Ac.Gtr, Keys, DJ booth etc)
Read and interpret Stage Plots & Input Lists
Use flight locks, road cases, ratchet straps, hydraulic lift gate
Be part of a crew and work together safely, give and receive instructions
APPLICATION OPEN. *NOTE* Applicants must complete Audio Basics Course or test out to apply
Get in contact with us if you have questions
LIVE SOUND 2
*prerequisite for this course is Audio Basics 1 and Live Sound 1